i really miss the good ol' summer storms that make their way across the midwest.
i experienced quite a few good ones growing up in central illinois.
they could be so damn intense the way the sun would shine fiercely on the upper parts of the towering thunderheads.
i think my garden would really love a good storm too...at least a little rain....
...wait a minute....
do i hear thunder?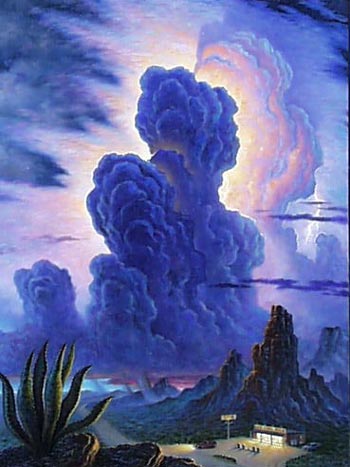 Summer Storm, by Doug Shelton
click on image to go to gallery