well, i know it's been a while since i last posted.
simply have not felt like writing for this thing.
yesterday/night was spent painting in a way in which i have not painted in a LONG time.
started at a little after noon and did not really stop except for a few breaks until 2am.
still not quite finished, but here are a few pics: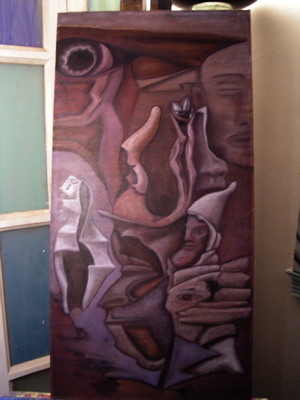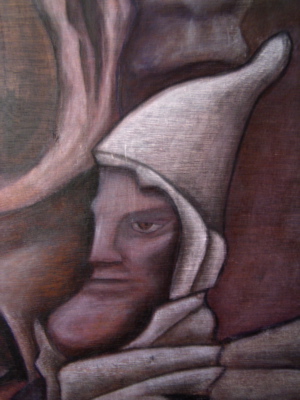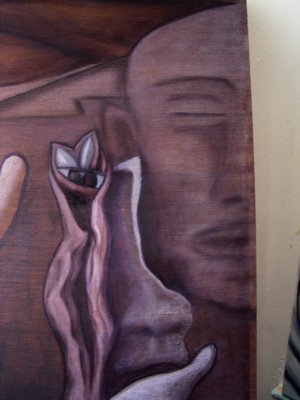 had no intention when starting this & just went with what the grain of the old drawer bottom told me.
will probably have it finished by the end of the night tonite.
i have 4 more drawer bottoms to paint & love the medium.
time to start hittin the alleys.