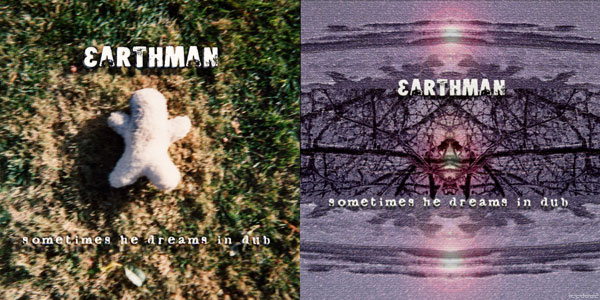 Just "rediscovered" my first recordings i did in the "electronic" realm.
I had just come out of some heavy listenin to bands like the flaming lips, mercury rev, spiritualized, swervedriver...
just discovered ambient, electronic dub, and all of the other stuff happenin in the early & mid-nineties.
I was as influenced by krautrock (especially Faust's album "So Far") and early tangerine dream / eno / fripp, etc. as by current electonica of the time.
The Future Sound of London's ISDN album came out & i just felt like i had to do something like that - the flowing, creating a world with music vibe. so, with only a tascam 424 cassette 4 track, a guitar, a whole lotta effects pedals, a borrowed old casio keyboard (the cheap ones), some sound effects cd's,and a borrowed bass, i managed to create something that while lo-fi due to the technology available to me, was out of control in the boundaries department.
i basically used a process of "improvised overdubbing" where i would do a live take of each track without going thru the song multiple times.
I also surrendered to the aesthetic of the technologies, made friends with the noise, so to speak. it was as much about seeing how the speakers reacted to what i was doing as anything else. sound experiments, sonic sculpture...
so yes, there are many mistakes in there, but they are all human, and so is the music.
it was all mixed "dubstyle" with lots of echoes and panning in the mix process.
here is a link to side one of the original cassette tape.
it is a little over 50 minutes long. 57M at 128kbps.
if you make it thru the thing i am proud of you! you deserve an award!
remember....1995....CASSETTE 4-Track. My Broke ass. sampler free.